Wednesday, August 19th, 2009
Price: $35.  Special: Free Viewing
Have you heard stories about how other businesses have launched blogs to promote their businesses?  Are you interested in launching a blog to promote your business as well?  This program will share some of the secrets to launching an effective business blog, addressing such issues as:
Choosing the best name and subject for a business blog;
Selecting the best domain name for a business blog;
Finding the right voice for a business blog;
Targeting the right audience;
Choosing the right platform and host;
Developing the right blog design and layout for a business blog;
Maximizing the SEO value of a business blog;
Finding the best content for a business blog; and
Advertising and promoting a business blog.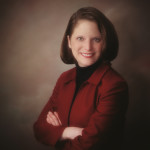 The speaker for this program is Kristie Prinz, who is the Managing Principal of Prinz Law Management Consulting.  Ms. Prinz is an avid blogger who recently launched the new  Start-up Law Firm Blog and has two other legal blogs, the California Biotech Law Blog and the Silicon Valley IP Licensing Law Blog.  Ms. Prinz is a frequent speaker on blog-related issues, and recently completed a monograph titled "Managing the Risks of Employee Blogging," which is scheduled to be published by the Science and Technology Law Section of the American Bar Association.  Her consulting practice advises small law firms on a variety of business issues such as building a web presence, blogging issues, small firm advertising and promotion, law firm technology, financing the law firm, and business development.
When she is not consulting, Ms. Prinz practices law and is the Managing Principal for The Prinz Law Office, an IP boutique law firm in Silicon Valley, CA.  Her practice includes the drafting and negotiation of intellectual property licenses and related agreements in the high technology and life sciences industries, as well as advising clients across a range of issues in the intellectual property and e-commerce areas.
Ms. Prinz is an active member of the American Bar Association, where she serves as Chair of both the Programs and the VOIP Committees of the Science and Technology Section.  She is also active in the Cyberspace Committee of the ABA's Business Section and in the Silicon Valley Chapter of the National Association of Women Business Owners, where she recently finished a three-year term as a member of the board of directors.  Her other activities include currently serving on the Advisory Board for the Silicon Valley Chapter of the Licensing Executives Society.
In addition, Ms. Prinz has been a regular contributor to the "Ask the Lawyer" column on intellectual property law for Lawyers.com, and is a frequent speaker on intellectual property and e-commerce issues.  Ms. Prinz's media interviews and appearances include Dow Jones, CNN Radio, American Public Radio's Marketplace, IPO 360, California Lawyer, Genetic Engineering  & Biotechnology News, and Sky Radio.
Ms. Prinz graduated summa cum laude with a BA in Political Science and Spanish from Furman University, and she is a graduate of Vanderbilt University School of Law.