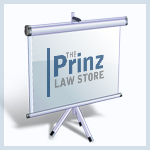 Date & Time: April 17, 2020, 10-11:15 PST
Price: $99 Early Bird, $125 General Admission, $150 Last Minute & On-Demand
Silicon Valley Technology Lawyer Kristie Prinz will present a webinar on April 17, 2020 at 10 a.m. PST/1 p.m. EST on "The Intersection of Technology and Legal Practice: Addressing Current Technology Issues without Allowing Them to Overwhelm Your Practice," which will provide an overview for lawyers and law firms who are not technology law practitioners on best practices to manage the use of technology in their legal practice.
At this webinar, you will learn the following:
What you need to know before starting a website or software development project;
Best practices for managing hosting and maintenance relationships;
Best practices for retaining and managing technology vendors; and
Recent legal developments impacting law practices.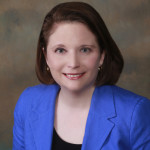 Silicon Valley Technology Lawyer Kristie Prinz will be presenting this webinar. Ms. Prinz is a SaaS, software and technology transactions attorney in Silicon Valley who has been representing early stage, small, and mid-market software companies for more than 21 years. Ms. Prinz is a nationally-recognized legal speaker, media contributor, and author of the Silicon Valley Software Law Blog and the soon-to-be-launched Silicon Valley Privacy Law Blog.
 In addition to her legal practice, Ms. Prinz serves a consultant to law firms and law firms on technology, Internet, marketing and advertising, professional development, and public speaking-related issues.
Ms. Prinz graduated from Vanderbilt Law School and is licensed to practice in the states of California and Georgia.
This program is intended for small to mid-sized law firms and lawyers who are trying to manage the use of technology in their law practices without getting completely overwhelmed by it.