Monday, January 21st, 2019
Date & Time:  February 19, 2019, 10-11:00 PST
Price: $125 Early Bird, $150 General Admission, $175 On-Demand

Register on Eventbrite; Watch On-Demand
What terms should be included in a well-written SaaS contract?  How do you know if your SaaS contract is really protecting your business?  What should you be doing after the SaaS contract is signed to manage the SaaS customer relationship?
The Prinz Law Office is sponsoring a webinar on "Best Practices for Drafting SaaS Contracts & Managing SaaS Customer Relationships" which will provide an overview of how SaaS companies should be drafting customer agreements and what steps they should be taking to manage the SaaS customer relationship after the agreement is signed.  At this webinar, you will learn the following:
What terms should be an in a well-drafted SaaS customer contract?
How do SaaS companies overcome common negotiating hurdles over terms?
What are the common drafting problems with SaaS customer contracts?
What do SaaS companies need to know about managing the customer relationship after the contract is signed?
Silicon Valley Software Lawyer Kristie Prinz will be presenting this webinar.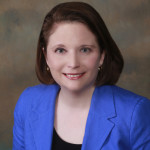 Ms. Prinz is a software and technology transactions attorney in Silicon Valley who has been representing early stage and mid-market technology companies for more than 20 years.  Ms. Prinz is a nationally-recognized speaker, media contributor, and author on software, technology, and intellectual property-related issues.  Ms. Prinz has developed particular expertise in the fields of SaaS and digital health transactions.  Ms. Prinz is a graduate of Vanderbilt Law School and is licensed to practice in the states of California and Georgia.
This program is intended for in-house counsel and attorneys, as well as salespeople, founders, and other executives working with SaaS companies.